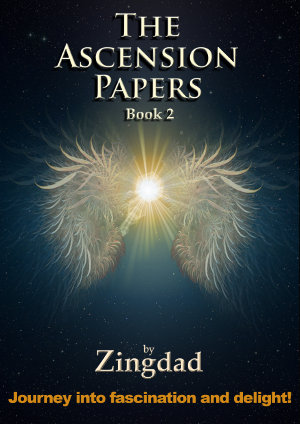 8:
 While the dimensions just discussed are a way to understand the "outer world" around you, the densities we will now begin discussing refer to the "inner world" of your own consciousness. From the perspective of the consciously ascending soul it can very much seem to you as if you are climbing a ladder of densities as you evolve spiritually and as your self-identification (or ego conception) changes.
Interestingly, these same levels of consciousness are recapitulated in your body in the chakra system and also in your human experience as you grow from child to adult to fully-mature personality.
Something else to be aware of is that there are whole realities that appear to exist at one density level or another. When this occurs, then most of the beings inside that reality will share the same level of consciousness.
Zingdad:
 Can I stop you for a second please, 8? These two names confuse me. Why is the one called "dimensions" and the other "densities"? These names just don't make sense to me.
8:
 Alright, I shall help you to make sense of it. You do know that another word for the physical measurements of a box, for example, would be its dimensions, right? So, if your whole universe were inside a hypothetical box, then we could say that your universe is inside a box with three dimensions: length, breadth and depth. A 3d box. And so it is. Except there is no box… it is a frame of reality. And that 3d frame of reality is inside a 4d frame of reality, which has an additional dimension which, despite your current inability to perceive it, is none-the-less equally real and equally measurable. And this is so, right the way up the 8th dimension. So dimensions are things you could measure about the world around you.
Densities, on the other hand, are about the level of consciousness at which a reality is created. It is called "density" because of a perceptual effect. Your world is part of a 3rd density reality. At this level, things appear to be real. Rocks and plants, your bodies and the bodies of animals. The things you manufacture out of all this: desks and chairs, houses and cars. All of these things appear very, very real. They appear so real because, when one of these items encounters another, there appears to be a high degree of density. Your hand touches the desk and it feels firm, solid and real. But moreover: if you turn your back and stop paying the desk attention it doesn't begin to disappear.  It seems to always be there. If you go away for a few years it will still exist and seem to be more or less the same when you return. At your level of experience, the 3rd density, things seem very dense and very real. At higher densities it becomes ever more apparent that things are simply projections of the creative mind and, as such, that they are not real. It becomes ever more apparent that only consciousness is real. Things are simply artefacts of consciousness. Things appear, therefore, ever less and less dense. But, unfortunately, there is a convention to call these higher levels of awareness the higher densities. I understand how this arose but it is not a useful expression. 7D is actually of a lower density than 3D. But the convention is well set, so we will continue to use it as long as we all understand what is actually being referred to. Agreed?
8:
 Now let us discuss exactly what the densities are and then we shall discuss how they apply to you personally.
For the sake of expediency we will use a capitalised "D" as a shorthand notation for density as we have already used a lower-case "d" to indicate the dimensions. So 1d is the first dimension but 1D is the first density.