Latest image of the "Blue Avian" created for the Cosmic Disclosure Show.
---
---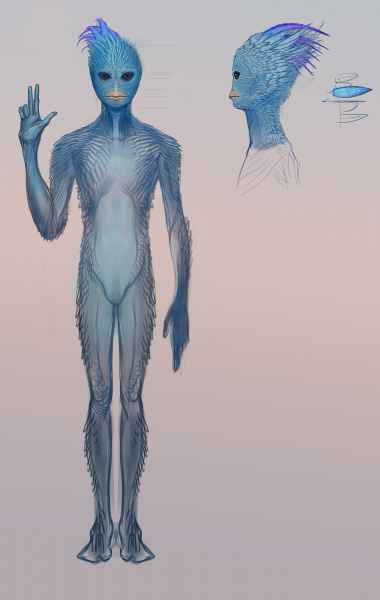 Since people are taking screen shots of the raw image from the
Gaiam TV
​ "
Cosmic Disclosure
" video I am posting the most up to date image.
It can be zoomed in on to view areas of the Blue Avian closer. More work is needed and this is not the final version. The "Eyes" are not quite perfect, they are too reddish brown and do not have the correct look to them yet. That will all be corrected once the artist is back in the country. A final image will be presented at a future date.